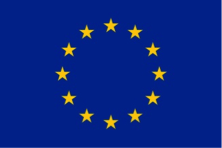 HORIZON-HLTH-2021-ENVHLTH-02-02
Project: 101056883 — INCHILDHEALTH
InChildHealth addresses the call HORIZON-HLTH-2021-ENVHLTH-02-02: Indoor air quality and health. To fulfil the requirements of the call, InChildHealth will integrate technical, medical, environmental, and social science research to identify determinants for Indoor Air Quality (IAQ): chemicals, particle concentrations, microorganisms and physical parameters.

Funded by european union. Views and opinions expressed are however those of the author(s) only and do not necessarily reflect those of the European Union. Neither  the European Union nor the granting autothority can be held responsible for them.

Any communication or dissemination activity related to the action must use factually accurate information.
Moreover, it must indicate the following disclaimer (translated into local languages where appropriate):
"Funded by the European Union. Views and opinions expressed are however those of the author(s) only and do not necessarily reflect those of the European Union. Neither the European Union nor the granting authority can be held responsible for them."
We will evaluate the health impact of these determinants, focusing on respiratory infections, respiratory, eye and skin symptoms, asthma control, absenteeism and neurological and cognitional symptoms in environments occupied by school-age children. InChildHealth will target children aged 6-13 and consider mainly schools, but also homes, sports facilities, and transport modes. The project will also address climate change as a public health priority influencing IAQ since we will cover indoor pollutants linked with this menace (e.g., mycotoxins) and pollutants emerging from environmental catastrophes, such as wildfires (e.g., Polycyclic Aromatic Hydrocarbons – PAHs). All project efforts will converge in a scientifically based, versatile Integrated Risk Assessment Tool, which will provide information on the interactions between the sources, emissions, conce
Our findings will be disseminated as guidelines, recommendations and training material partly developed with children and teachers in a citizen science approach. In addition, we will develop user-friendly and low-cost monitoring technologies and both technical and behavioural measures to improve IAQ and reduce disease burdens.

Sens4care detects and identifies the presence of bacteria.
It monitors particles, temperature and humidity among other air quality parameters.
This system is available in two versions, with or without a screen.
Sens4care is ideal for high-risk bacterial contamination spaces.
It is designed to comply with the required regulations in operating rooms, infectious areas, etc.
Sens4care may be integrated with any clinical management system in a secure way, guaranteeing confidentiality.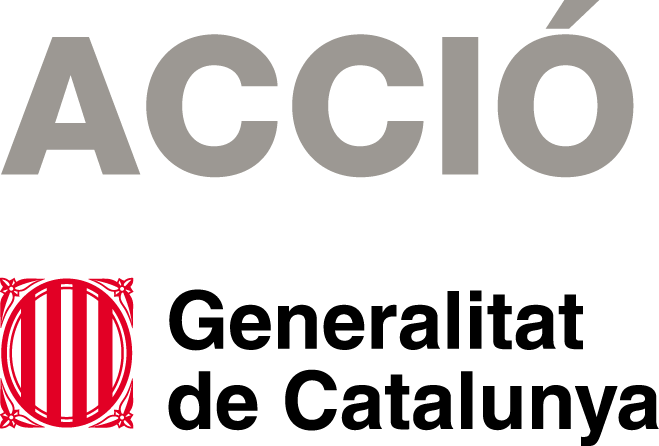 ACTION - Agency for Enterprise Competitiveness of Generalitat de Catalunya
STARTUP CAPITAL program of the Agency for the competitiveness of the Company of the Generalitat de Catalunya with the file number STARTEC18-1-0039
Aero-S3DP: Platform to measure outdoor and indoor air quality for sports facilities and green construction
Sens Solutions, created in 2016 and winner of several awards, sells a system linked to an IoT (Internet of Things) management platform, which includes the latest generation of artificial intelligence and communications algorithms and offers a range of protected intellectual property products that It allows the detection of air quality (Aero-S3DP) and the disinfection of water (Hydro-S3DP) in real time in a personalized way to the requirements of its customers. Sens Solutions products will have a global impact on public health and energy efficiency of buildings. With the support of START-UP capital, Sens Solutions will validate industrial production and market the products of the Aero-S3DP line (whose communication and data management part will also be used for the Hydro-S3DP product) and its implementation as a project Pilot in sports centers will allow the rapid entry of cash flow to finalize the launch of the Hydro-S3DP as a unique product in the market.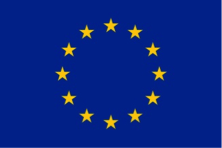 Horizon 2020 European Union
Horizon 2020 research and innovation program of the European Union under grant agreement No 826827
Hydro-S3DP: Sens Solutions Smart Disinfection Platform for Legionella Prevention in Hospital and Hotel water heating & cooling systems (H2020-SMEInst-2018-2020-1)
Hydro-S3DP is a secure global IoT solution that combines virtual and physical sensors with the Machine learning process and cutting-edge disinfection systems that allow the detection of Legionella proliferation in situ and its disinfection in less than 2 hours in water systems of heating and cooling. In addition, Hydro-S3DP acts directly to reduce the deposition of lime within the cooling and heating system, which allows energy savings of up to € 70,000 / year per installation in hard water environments and increases its life Useful from 5-8 to 25 years. In total, the EU market for hospitals and hotels is estimated to be ~ € 3.4B / year. After the commercialization of Hydro-S3DP in Spain and progressively in the rest of Europe, it is expected that sales will reach 5.5 million euros and that we will employ 12 people in 2022 (1.5 years after the end of Phase II ). More than an economical solution for cooling and heating systems, Hydro-S3DP responds to a challenge of the European Center for Disease Prevention and Control by preventing any outbreak of Legionella and offers a solution for hospitals and hotels to improve their energy efficiency. in accordance with Directive COM (2016) 860 of the Energy Union, and guarantee its water security.